Regular price
$145.00
Sale price
$138.00
Unit price
per
Sale
Sold out
Low stock: 4 left
This 2 gallon chicken waterer will automatically refill during the warm months by using a float valve and being hooked up to a standard garden hose water source. this automatic chicken waterer for winter and warm months. During cold/freezing months plug in the cord to heat the base of the waterer. Disconnect the garden hose and manually refill. This is an all-in-one solution for your backyard chicken watering needs.
This item has limited inventory. Orders will be fulfilled in the order they are received.
2 gallon heated poultry drinker keeps water from freezing during the winter

3 side horizontal poultry nipples (up to 15 chickens)

Built-in 60 watt heater is thermostatically controlled to work automatically

Float valve automatically refills during warm months
Share
View full details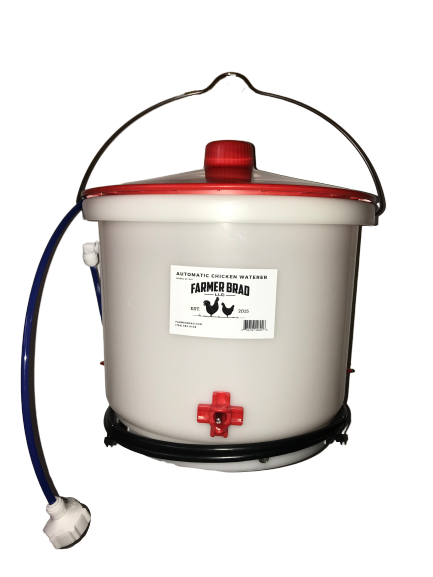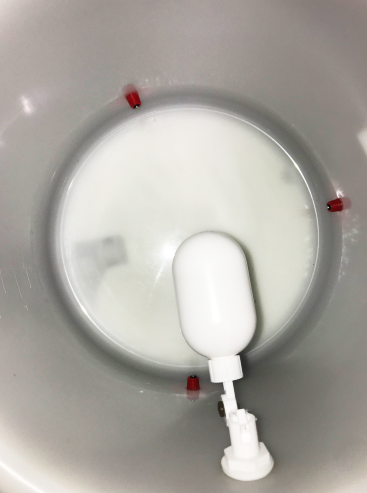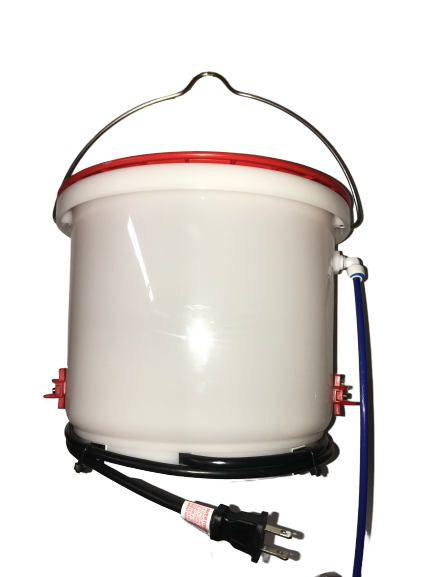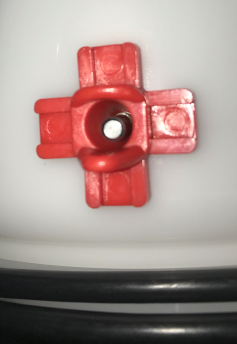 Nice!
Well worth it! Definitely reccomend. Has everything you need.
Best waterer ever!
I love this waterer, it's easy to fill and the water stays thawed and clean. Thank you for making it 😁
Fantastic Product
I could tell this was well designed and manufactured when I opened the box, and was happy to see it perform as expected. It did take a bit of coaxing to get my chickens using it. I spent many mornings visiting the waterer and patiently demonstrating, but they eventually came around to using it. The water never froze and it's staying a cool temperature. Very happy with the product!
A lifesaver!
Our first year with birds (chickens and guineas). Also our first year here in South Dakota. We were worried about keeping a steady supply of water for the birds in then below zero temperatures, but the heated water bucket has been a lifesaver. We've definitely put it to the test, a couple weeks ago the high was -11 and the one thing we didn't have to worry about was a steady reliable supply of water for the birds. Thank you Farmer Brad!
Even Better than Expected!!
This helps save so much time, as it requires much less cleaning than my previous setup. Having a traditional waterer that would get dirty so fast, I was worried my chickens and guineas would not know how to use this. I took one of them and put their beak against the water. By the next day all 14 of them were crowded around the new waterer enjoying a fresh drink. By the way, it arrived in perfect timing, as this past week the temps have been around 25 degrees. This keeps the water from freezing. I HIGHLY recommend you getting one!!