Regular price
$64.99
Sale price
$61.99
Unit price
per
Sale
Sold out
35 in stock
This Automatic Chicken Waterer (2 Gallon) has been redesigned with the finest materials available, featuring Side Mounted Water Nipples which require less vertical space and can be placed on the ground without leaking when manually refilling. This convenient waterer features a 2' hose for use with a garden hose and Quick Connect functionality to daisy chain two or more waterers in a row. Enjoy savings in time and energy while providing fresh water for your chickens with the adjustable bucket height. Note: bucket-style/colour and float valve style may vary based on availability.
Uses Quick-Connect Adapters
Keeps Water Clean
Refills Automatically
4 Side Mounted Poultry Nipples
Farmer Brad Automatic Chicken Waterer (2 Gallon) is one of the most popular poultry watering systems available. Easy to set up and ready-to-go, it connects to a garden hose and refills the waterer as needed when the water level gets too low. The chickens peck the horizontal poultry chicken water nipples to access clean, fresh drinking water. During cold weather, the bucket will need to be manually refilled and a heated element (not included) can be added to prevent freezing. This efficient system is a must-have for poultry lovers everywhere! Fresh water daily is key to keeping chickens healthy and productive!
 Military Discount Available for this product
Order Online and in the notes mention pickup at Farmer's Market, Delivery to a Wayne County Address, or have delivered via USPS. Farm pickup of this product is no longer available.
Over 1200 chicken waterers have been sold.
UPC: 684758408006
Orders will be fulfilled in the order they are received.
Share
View full details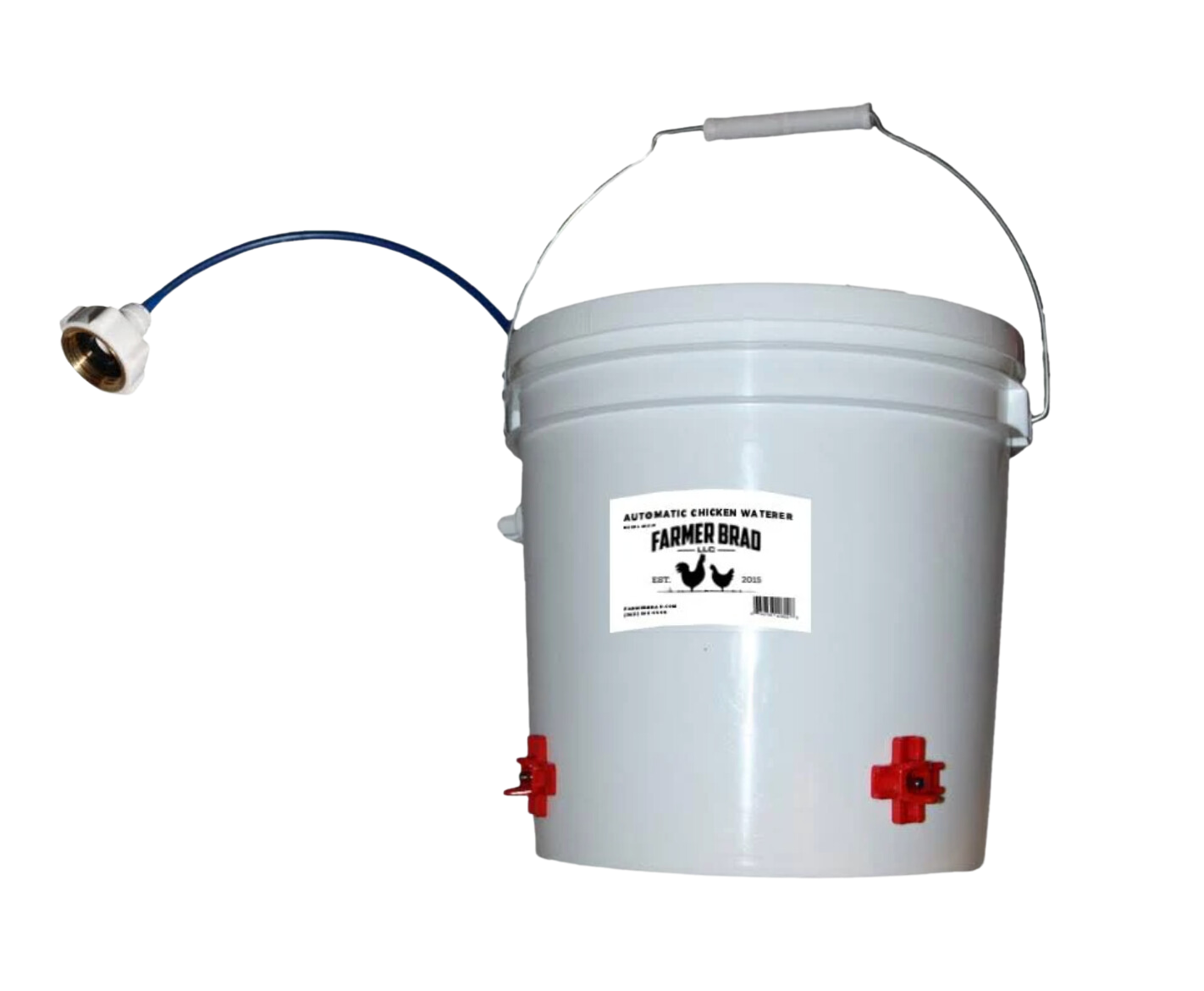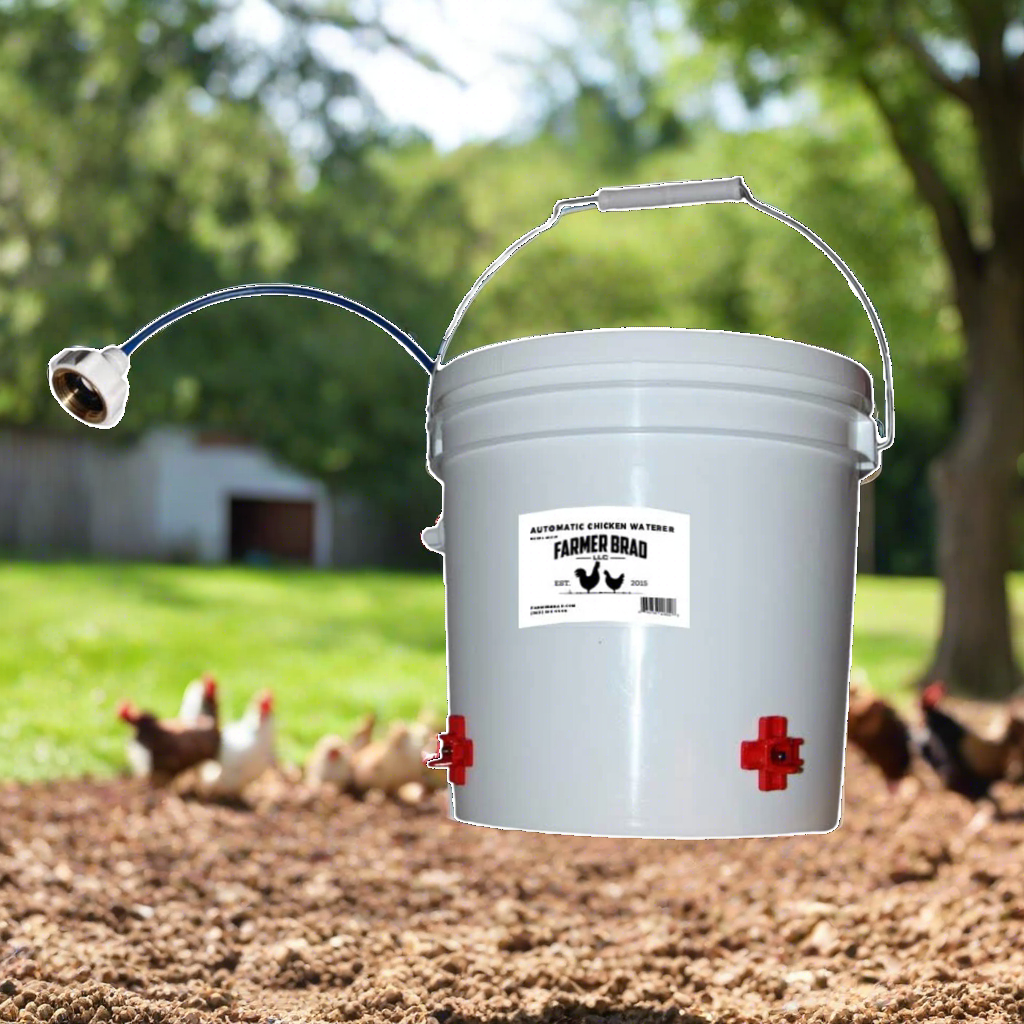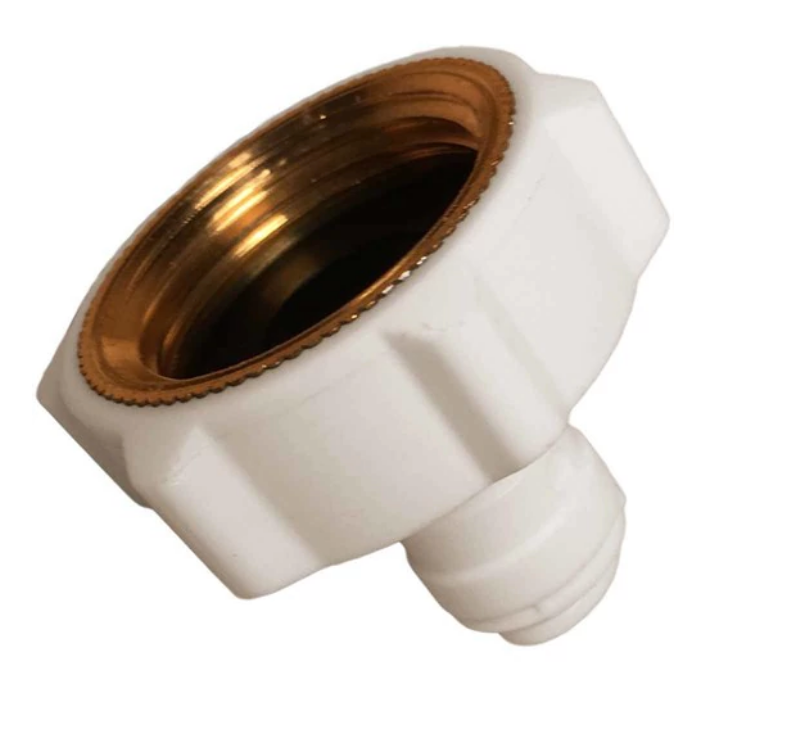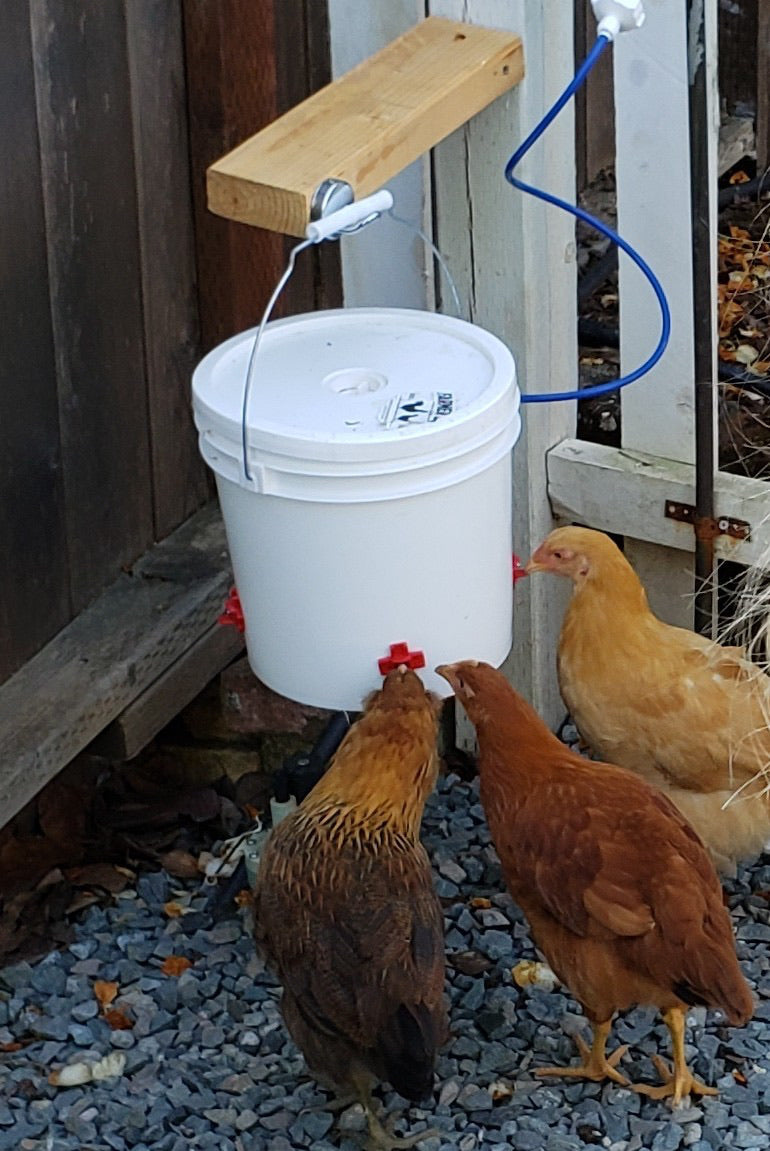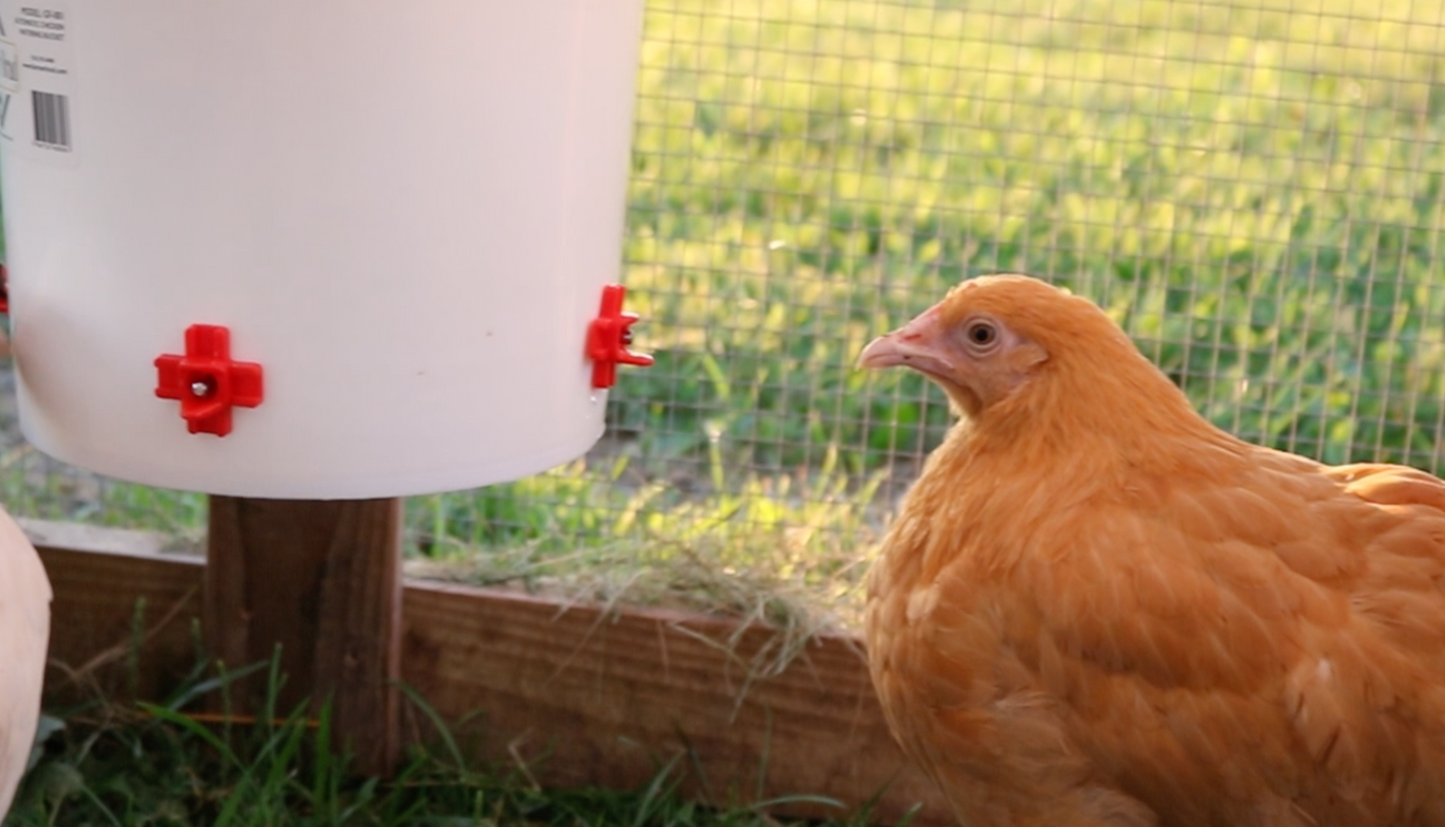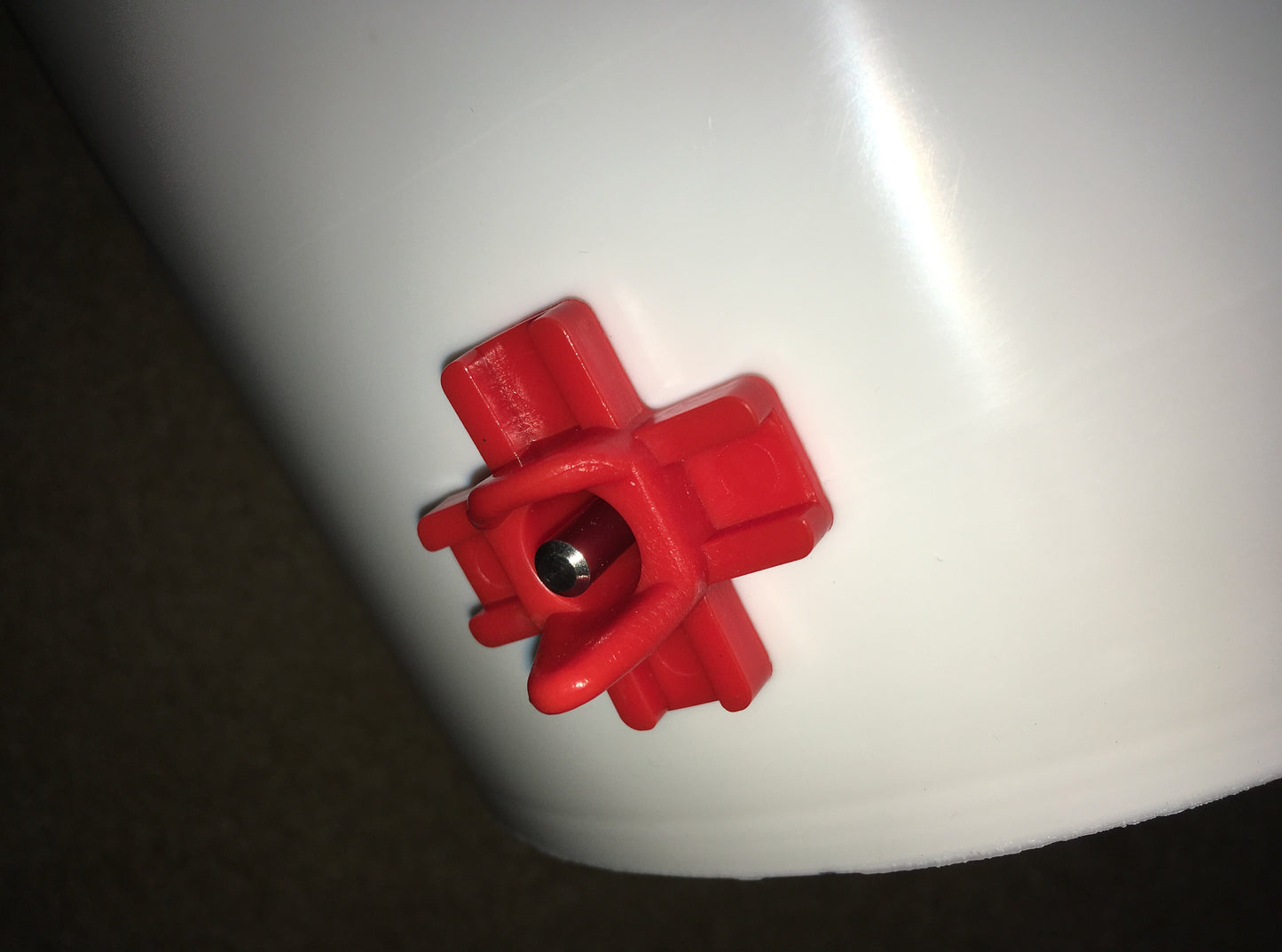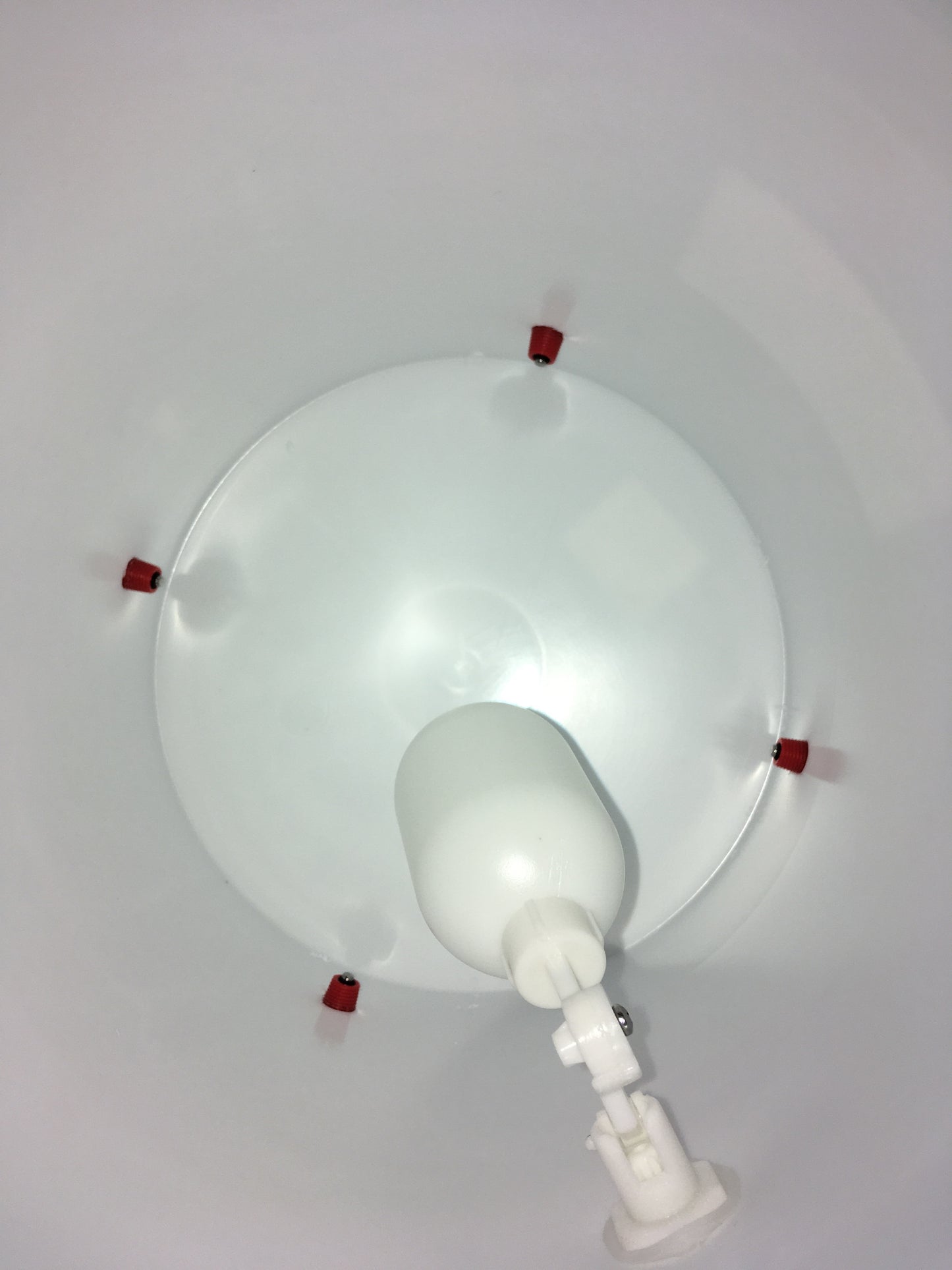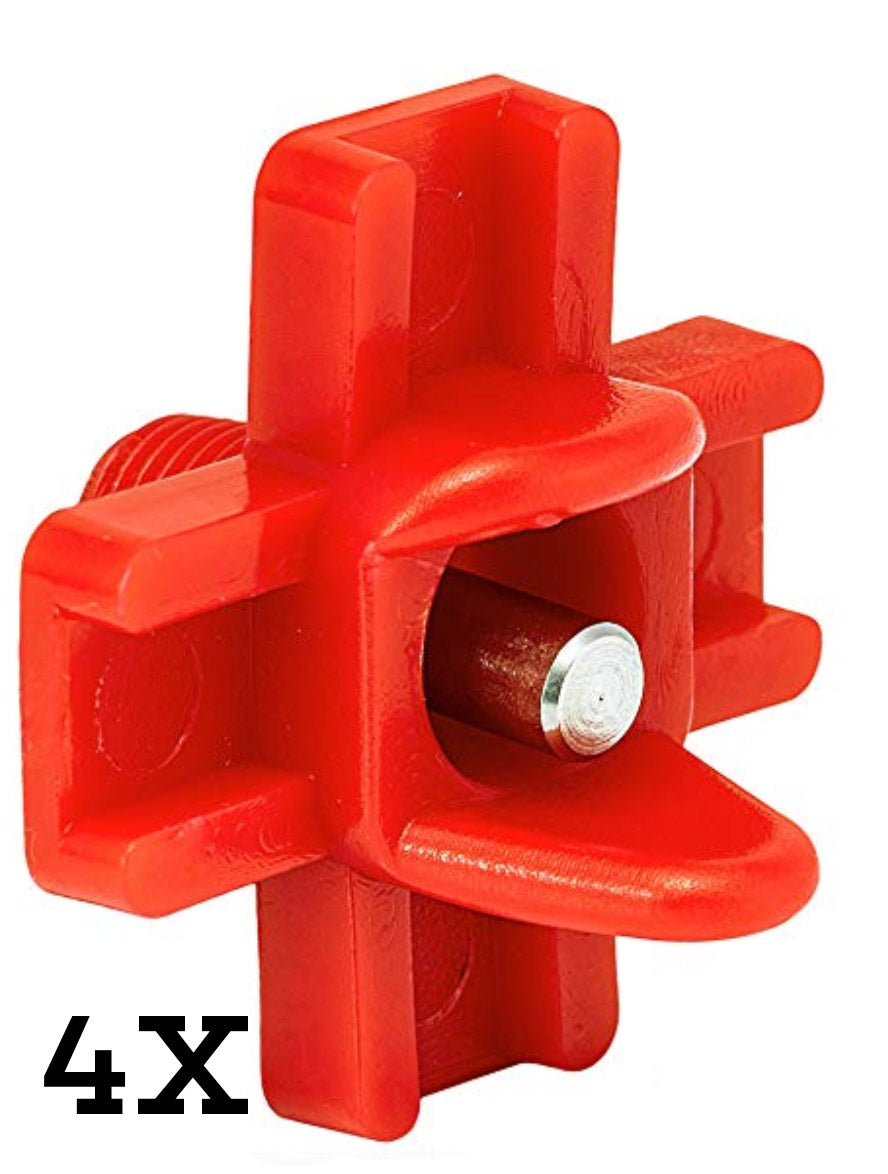 Automatic water
I don't know. Still haven't received items. Sent an email to Farmer Brad asking where my order was and never got a reply. Shipping notification says the items are in Indiana...I'm in Texas!
The delay was due to USPS loosing the package. A new package has been sent out and should arrive Monday. I apologize for the delay.
Works Great For My Chickens
The Automatic Chicken Waterer (2 Gallon) was simple to set up and has worked great. The float keeps the waterer filled with enough water to keep them happy.
Great product
Fabulous item. Saves me time and my chickens have fresher and cleaner water all the time. Buy one, you'll be glad you did.
❤️ my automatic chicken waterer
Love my chicken water. Works great and very simple to set up
Just as expected.
Reasonable price and so far working perfect. Nice guy to deal with.