Regular price
Sale price
$4.50
Unit price
per
Sale
Sold out
Out of stock
 The available quantity of chicks may very are only estimates. By pre-ordering them it lets Farmer Brad know you are serious about buying the baby chicks.  
Barnyard Mix: these chicks could include the following breeds: Australorp, Rhode Island Red, Barred Rock, and Brahma.
Australorp Chicks: These chicks were bred as a result of both the roosters and hens being Australorps. The eggs were taken from a breeding pen where there were no other breeds having access. 
The roosters will produce about 3.5-4 processed meat weight. Then hens are great brown egg layers. The breeding stock was sourced from a breeder in North Carolina that focuses on dual-purpose production quality, instead of show quality.
Bantam Red Cochin: These smaller chickens lay smaller brown eggs. The hens will go broody and hatch out eggs easily.
Upcoming Estimated Hatch Dates Availability:
March 20, 2023: 30 Straight Run

Currently not NPIP certified but working towards it.
PICK-UP ONLY. No Shipping. You'll receive a call when they are ready and schedule a farm visit. We are located just outside of Richmond, Indiana.
[product_video]eNrJzBtWz4k[/product_video]
Share
View full details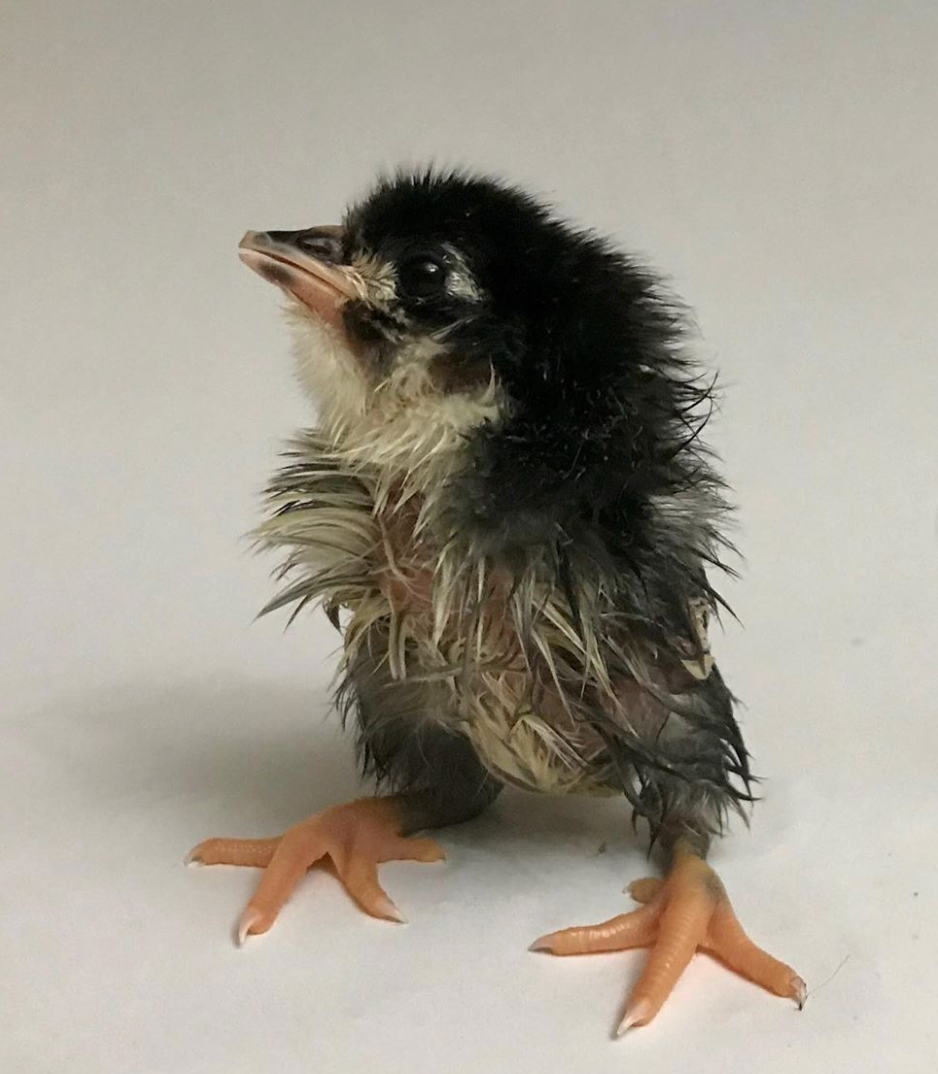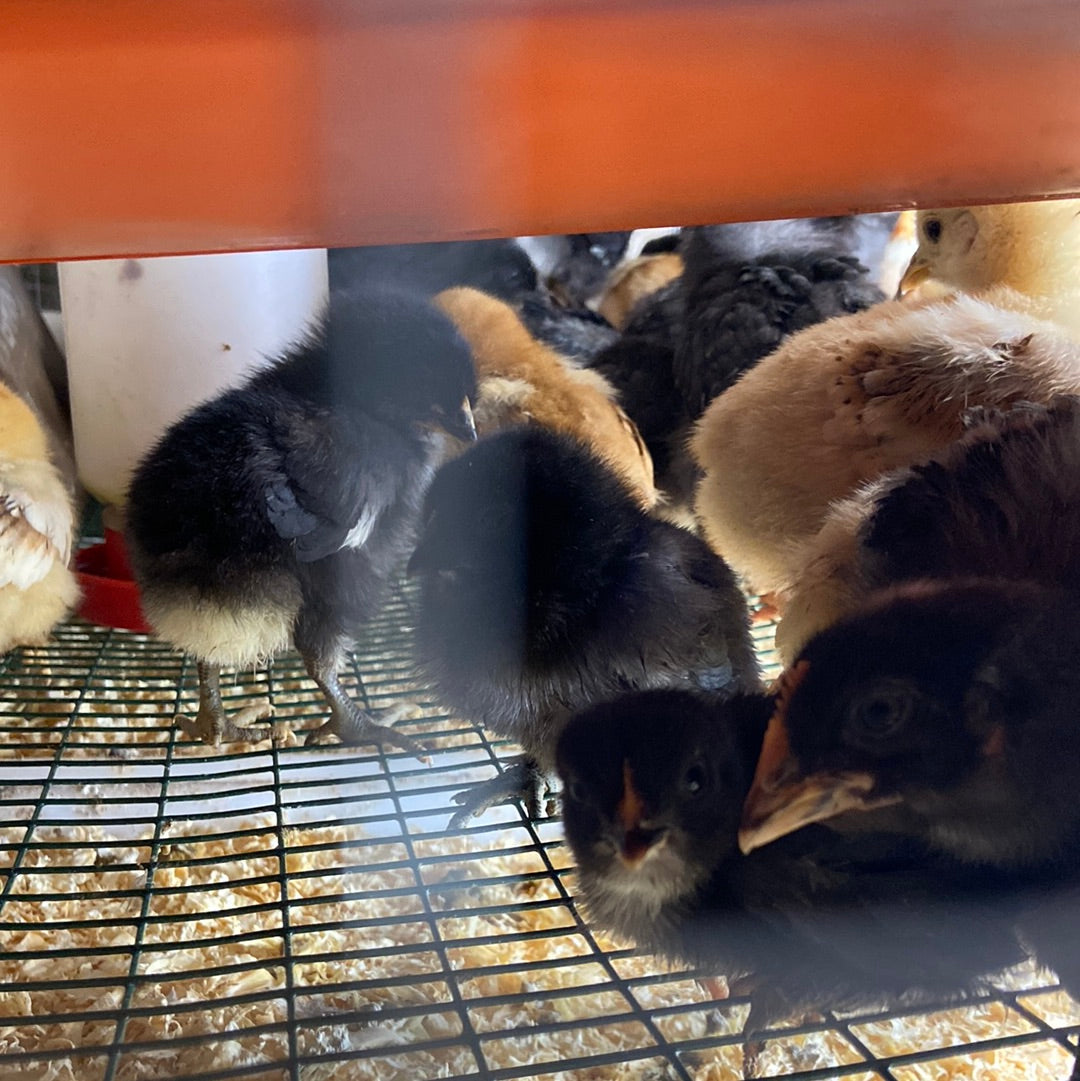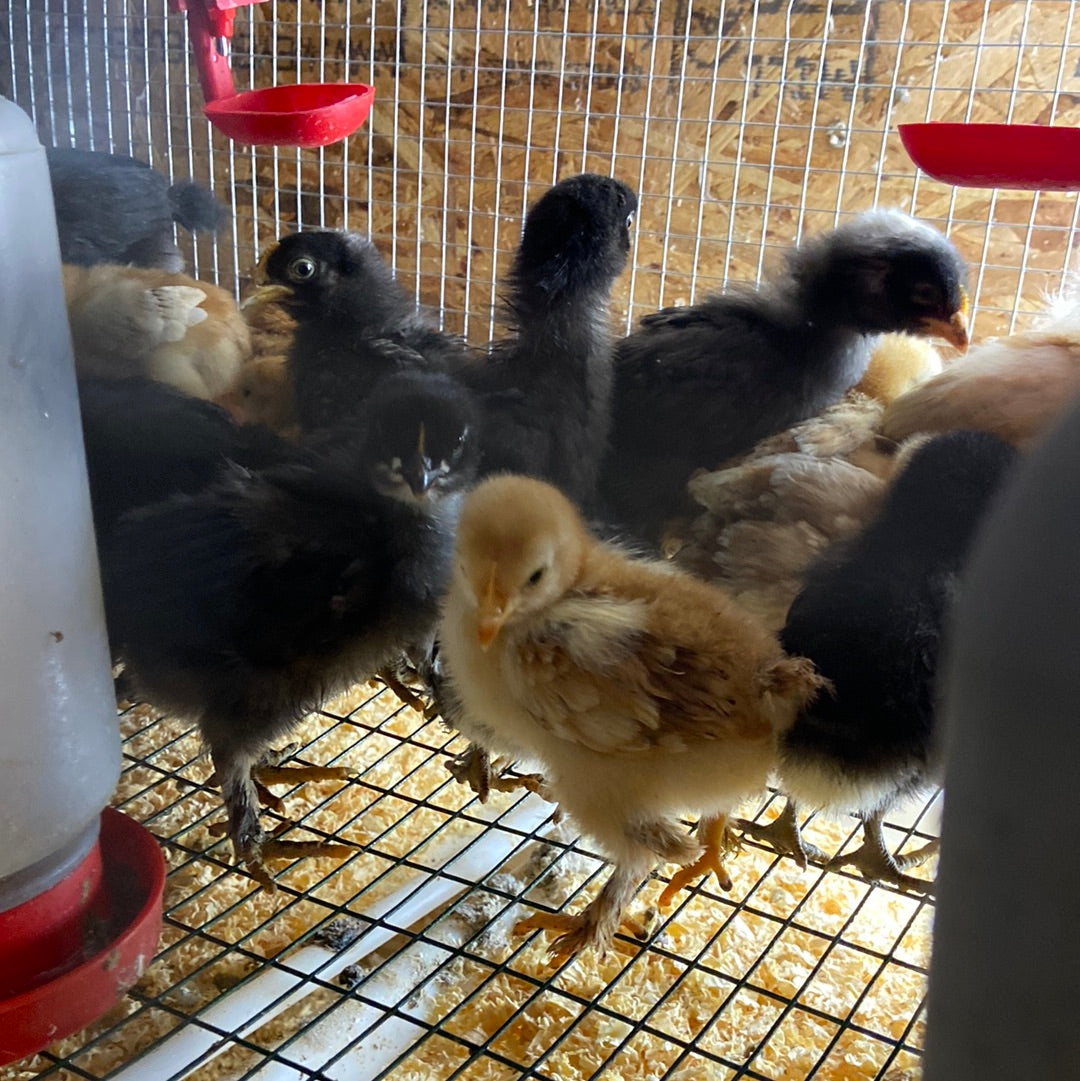 great!
chicks arrived on time and were happy and healthy, and are still currently happy and healthy, thanks again! would definitely recommend you to others